The Platinum End Wiki is a fan community dedicated to the Japanese manga series Platinum End (プラチナエンド, Purachino Endo?) written by Tsugumi Ohba and illustrated by Takeshi Obata as well as its anime adaptation produced by Signal.MD. Founded on October 4, 2015, the Platinum End Wiki currently has 296 articles and 390 images and videos. Please help the community grow by contributing to its articles.
「THIS SITE CONTAINS MANGA SPOILERS. PLEASE PROCEED AT YOUR OWN RISK.」
ABOUT THE SERIES
The Story
Mirai Kakehashi is a young orphaned high school student who has lived a life of despair, abused by his aunt and uncle after the death of his parents. One day, Mirai decides to die by attempting suicide, but his Guardian angel Nasse saves his life, who also gives Mirai special powers. Upon learning from Nasse that his aunt and uncle were responsible for the deaths of his father and mother due to their jealousy and hatred toward to them, Mirai uses the powers that she bestowed to him in order to enact justice upon them. Now a God candidate, Mirai is trying to find happiness, however when he learns that the secret behind these powers is to decide the next God, as former God is retiring and thirteen angels are sent to each select a candidate from which one will become the next God, one of which is Mirai.
LATEST RELEASE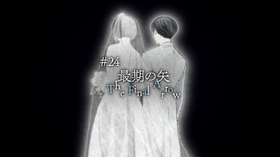 The Final Arrow
God has been chosen and the world's memories of the

God selection process

has been erased. Professor Yoneda returns to his normal life with Temari as his new laboratory assistant whereas Mirai and Saki shape their future together with the intention of opening a

flower shop

of their own. Years eventually pass since the end of the competition, and God, who has been watching all this time, comes to a conclusion.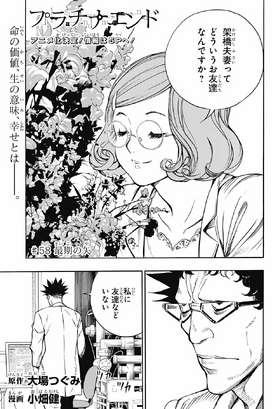 The Final Arrow
Six years have passed since the end of the God choosing process and the four surviving God candidates are living their lives ordinarily. However, God oversees the mortal world's activities and arrives at a conclusion.
Established on October 4, 2015